Edge Gallery: Full member
EDGE is a contemporary, non-profit, co-op art gallery dedicated to artists outside the domain of commercial art venues. Because we are not dependent on sales for our survival, we have the freedom to pursue more experimental modes of expression. Our primary objectives are to celebrate individuality and uniqueness, to encourage our shared vision, and to maintain our intensity and integrity in addressing the often contradictory messages occurring in contemporary art.
Artist Peer Critiques (APC)
Free group for all artists and creators seeking to improve their work through thoughtful, peer feedback. Meeting every Third Thursday in Denver since 2013. Follow the Facebook group for updated location and dates.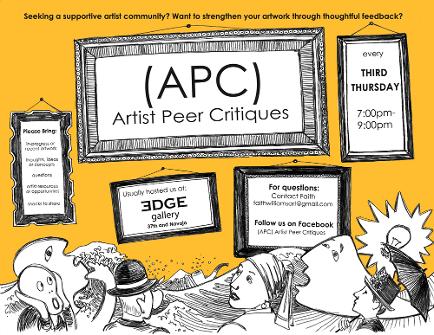 Public Coffee
Public Coffee is a mobile coffee shop and community project operating 2013-2015. It visited various neighborhoods throughout Denver to serve coffee and start good conversations with creative prompts and methods. Public Coffee is a toolbox to be used and shared by everyone to build our community the way we wish to see it.
Information and free downloadable book available here.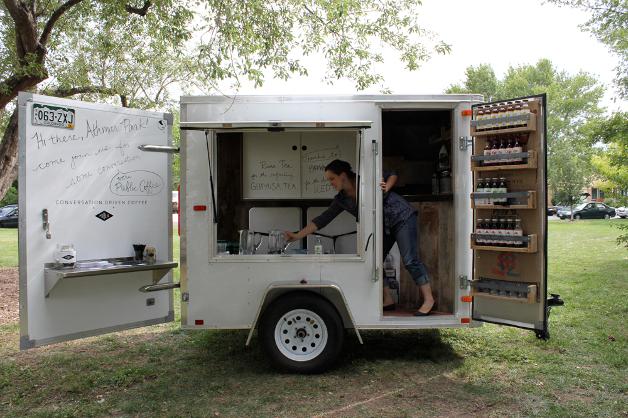 Copyright Faith Williams Art