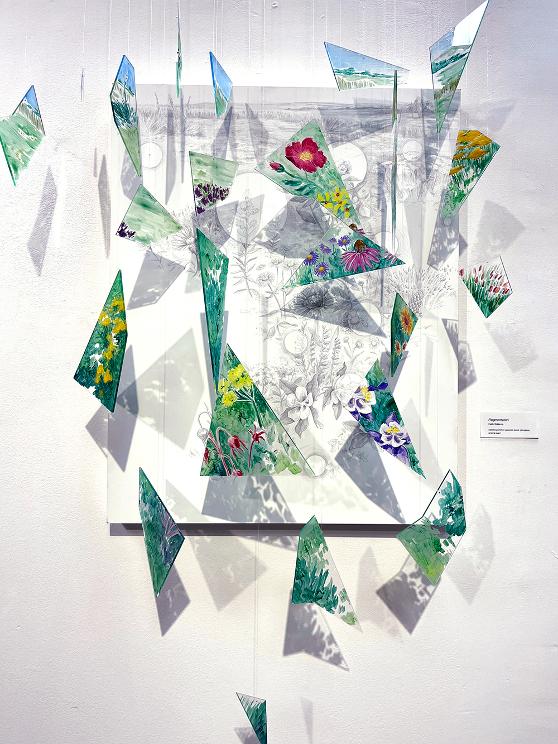 Intertwined: Reflections on the relationship
of pollinators, native plants, and the effects of our modernized world
Inner Worlds: cyanotype and wood-burning on reclaimed wood, varnish, tubing, hardware, aspen shavings, dried moss. (functional bumble bee habitat). Link to video.
Life Cycle: watercolor, acrylic, and colored pencil on gessoed panel, laser cut wood, magnets. Link to video.
Sleeping Queen: Lino relief print on leaf bags, lino carving, gold foil, acrylic. Link to video.
Biocenosis: collaborative installation created alongside Wynne Reynolds. Inspired by the historic work of Maria Sibylla Merian and the scientific connection of host plants, moths, and birds. Link to time-lapse.
birds: cyanotype on fabric, thread, wire
caterpillar: ceramic, plaster mold, acrylic stain
moth: tea-toned cyanotype on paper, felt, thread, ink
cocoons: felt
flower design: laser cut stencil, spray chalk
& found object
Copyright Faith Williams Art