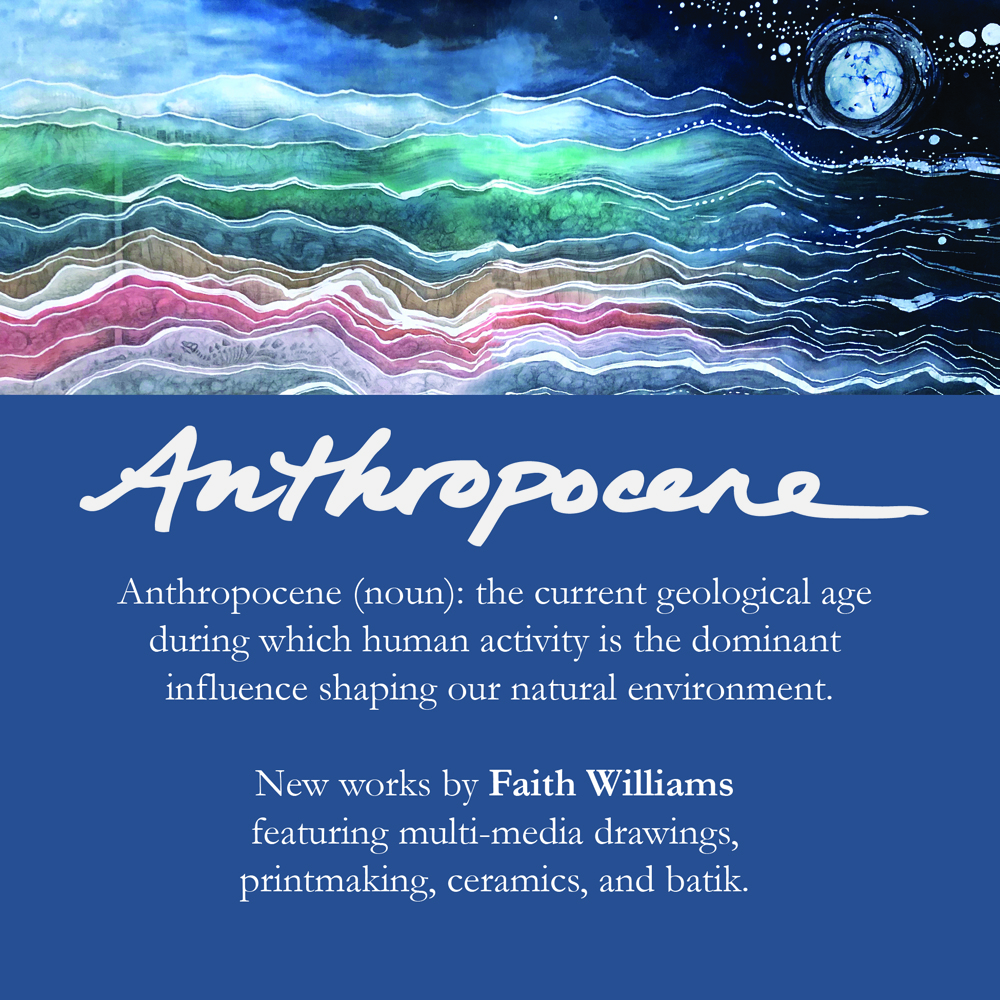 A visual diary
in which I grapple with my role within the natural world
from tangible ways
to promote biodiversity in my own backyard
to the overwhelming impacts of climate change
bringing images together
is the only way I can make sense of this Anthropocene
"Anthropocene."Graphite and colored pencil on gessoed panel.

Works inspired by our relationship with bees.
Lino relief print on plexiglass, wallpaper, and wood frame. Cone10 reduction ceramic tubes as solitary bee hives. Hand-cut paper and ink. Free zine.
THIS DRAWING HAS BEEN DEREGULATED:
(No one will stop you from taking a piece of this artwork)
Graphite on paper, wood backing. Craft 2" hole punch.

Copyright Faith Williams Art